Carnaval de Barranquilla – Cali – Medellín

Colombia, Latin Americas oldest democracy and the third most populated country, is as diverse as one can imagine, spanning from the Caribbean to the Amazon forest, and from the Pacific Ocean to the summits of the Andes mountain range over 5,000 meters. The history and cultural heritage of Colombia matches the diversity of its nature and regions.
In a sence El Carnaval de Barranquilla puts the folkloric traditions and heritage of this big country together in one huge carnival spanning over four days. Several separate events in Barranquilla during the previous weeks and months culminates in the Carnaval de Barranquilla, world's second largest carnival, only surpassed by Rio de Janeiro in Brazil!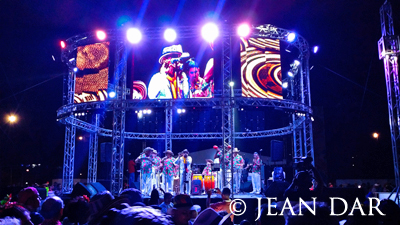 On 9 February 2018 I shot the photo above at Plaza de la Paz in Barranquilla, picturing the XXIV version of the Gran Noche de Tambó on the very eve of the carnival. This year it was in honor of Aníbal Velásquez, a barranquillero artist who has always been associated with the accordion and the Caribbean rhythm song such as Cumbia. A rhythm that undoubtedly puts him among the immortals of Colombian popular music. This was a night with some 15,000 dancing people gathered at Plaza de la Paz, and what a night it was!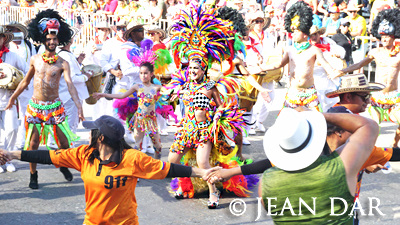 The Carnaval de Barranquilla 2018 spanned between 10-13 February and included a number of different Reyes and Reinas (Kings and Queens), but La Reina de Carnaval this year was Valeria Abuchaibe Rosales, and it wasn't easy to take a good photo of her in the parade at Via 40, which is the main venue of the carnaval. But at least I got a good one of her passing by swiftly on 11 February 2018 during the Gran Parada de Tradición, see above. El Carnaval de Barranquilla was included in this trip from the very start.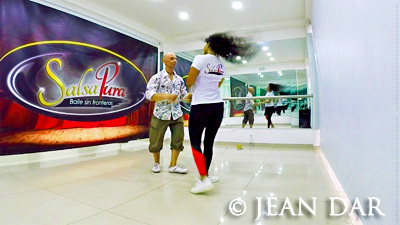 Cali in Colombia is the Salsa capital of the world, and was my next stop after the Carnaval de Barranquilla. I did of course take dance lessons here at the SalsaPura dance school, which was basically round the corner from my hotel. I did know some basic moves in Salsa Cubana previously but the Caleña style is so much more, with a freedom of movement and variations that I found being so interesting and fun! On 18 February 2018 I had my last lesson, see my photo above. I'll return to Cali for more salsa caleña dancing in the future!

Cali is somewhat overlooked by many tourist in Colombia, but there are a lot of things worth seeing here. Museo Arqueológico La Merced is one of them, displaying many items belonging to the most important pre-Columbian cultures in the Cauca region, the Calima, Quimbaya, Tumaco and Tolima and more, see my photo above from 17 February 2018. The museo is next to the Iglesia de la Meced, also worth having a look at. And one museum you simply can't miss out on is the Museo La Tertulia, the city's impressive modern art museum.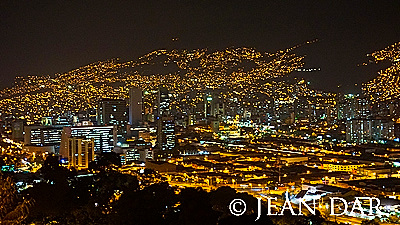 The capital of Antioquia is Medellín, Colombia's second largest city, that is modern and vibrant and has renewed itself from the drug trade brand it had in the 1980's and early 1990's. Medellín is today a very popular city for both tourists and Colombians. The metro system is the easiest way to get around the city and there are plentyful of museums and sights to visit. One of them is Pueblito Paisa, located at the top of Cerro Nutibara with great views of Medellín both day and night, see my photo above from 20 February 2018.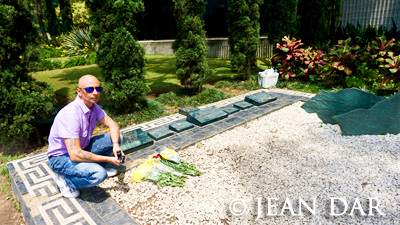 My last photo is also from Medellín, showing me at the Escobar Gaviria family grave on 21 February 2018. The final resting place of "El Patron" Pablo Emilio Escobar Gaviria is just next to me on this photo with flowers on it. I managed to get in touch with someone who's family used to be invovled in the drug trade and also behind the scenes in the first season of the series Narcos. He showed me the roof top where Pablo Escobar was killed, or commited suicide, some of the buildings built by "El Patron", and we also entered Barrio Pablo Escobar, the only barrio built for the poor by "El Patron" that has his name.
– I'm now spending my last day in Bayahibe Dominicus, Republica Dominicana.