False Bay – The Serengeti of the seas
I had my last dive here in False Bay, South Africa, yesterday 13 July 2017, today was a rest day as I will be flying to London (UK) tomorrow, and from there to Stockholm, Sweden.
My first dive in False Bay was at a dive site called the Photographers Deep, where I got down to 31 meters. Visibility was really poor at only 2-3 meters, which made it important to stay close to my dive buddy. Temperatures were at lowest down to 11°C, making it a cold dive in my 7/5mm wetsuit added with another 5mm on top. My photo below, from 8 July 2017, is from that first dive at Photographers Deep picturing a Puffaddear Shyshark at 31 meters. Its a small shark that often lives near the bottom in sandy or rocky habitats.
Through history thousands of ships have sunk along the South African coast and a lot of them around the treacherous waters of the Cape Peninsula. However, some more recent wrecks have been scuttled in False Bay and have become home to many sorts or marine life. The five wrecks that are found in Smitswinkel bay offer a good site for wreck diving. My photo below, from 9 July 2017, shows me and my dive buddy Jessica at 32 meters, exploring the wreck of the 50m long trawler MFV Orotava. This ship was scuttled in False Bay in August 1983.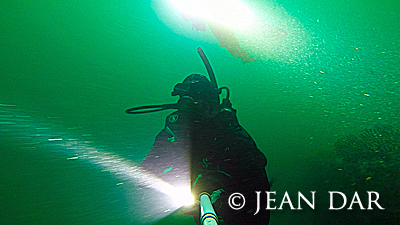 The SAS Pietermaritzburg was first commissioned in the Royal Navy as HMS Pelorus in 1943, and took part in the D-day invasion of Normandy in World War II as the lead ship sweeping mines to make way for the invasion fleet. She was sold in 1947 to the South African Navy and renamed HMSAS Pietermaritzburg. My photo below, from 9 July 17, pictures me diving inside the SAS Pietermaritzburg in False Bay. This was the second wreck dive of the day, the first one being on the MFV Orotava. Water temperature was down to 11°C and visibility about 12 meters.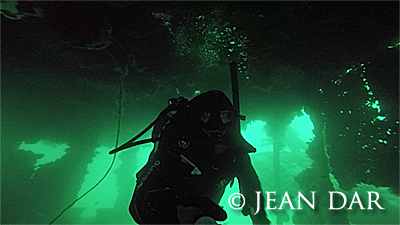 The story of the SAS Pietermaritzburg stretches all the way from 1943, when she was launched, to 1994 when she was scuttled to make an artificial reef at Miller's Point near Simon's Town. The wreck settled upright on the sand at a maximum depth of 22 metres, but has begun to collapse and the interior is much less accessible than it used to be. All in all, I had three dives on the historical SAS Pietermaritzburg. Since she was scuttled on 12 November 1994 to form an artificial reef, marine life has taken posession of this wreck as my photo below from 11 July 2017 shows.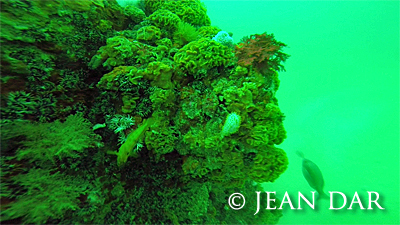 Simon's Town on the western shores of False Bay, got its name from the Dutch governor of the Cape Colony Simon van der Stel. The town has been a naval base and harbour for more than two hundred years and was a strategical base for the British Royal Navy during World War II, as both German and Japanese ships and U-boats patroled these waters. The South African Navy seconded to the British Royal Navy 1939-1945. My photo below, from 10 July 2017, is from the South African Navy Museum in Simon's Town, picturing World War II items.
I will post one more update about diving in False Bay in the coming days, where more of my footage will be displayed and also information about the dives, diving conditions, marine life and more. All of my dives out of Simon's Town was arranged with Pisces Divers here in Simon's Town, a really solid dive company.
In total I had eight dives in False Bay and the weather is a factor to consider here as is the water temperatures. Diving in False Bay is by all means a colder proposition than the Sardine Run along the Eastern Cape!