Health system and health financing in Lao PDR
The public health system in Lao People's Democrating Republic is predominant, although the number of private clinics is growing. No private hospitals exist, but there are private pharmacies and private clinics, mainly in urban areas. The state system is underutilized in the peripheral areas. Four administrative levels in the health system are found: central (Ministry, College of Health Technology and reference/specialized centers), provincial (provincial health offices, provincial and regional hospitals, and auxiliary nursing schools), district (district health offices and district hospitals), and village (health centers) levels.
The main expenditures are from the households and the government: 61% from households and 19.1% from the government. Hospitals in Lao PDR are highly dependent on user fees for recurrent expenditure, and there are four different social health protection systems in the country. Two of them focus on the formal sector for civil servants and private sector employees, and two cover the informal sector on a voluntary basis and the poor through equity funds, which are funded by donors and partially by the government. Donor spending is estimated to have made up 30% of total public sector health spending in 2007. Salaries account for 75.3 % of public expenditure on health.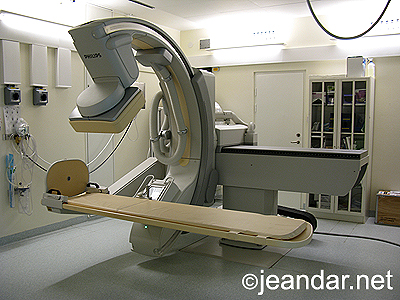 Photo from Ersta Hospital in Stockholm, Sweden, December 2010.
Health system and health financing in Sweden
In Sweden, the healthcare system is organized on three levels: national, regional and local. The regional level, through the county councils together with central government, forms the basis of the healthcare system. The county councils plan the development and organization of healthcare according to the needs of their residents. Their planning responsibility also includes health services supplied by other providers, such as private practitioners and physicians in occupational medicine. The aim of primary care is to improve the general health of the population and to treat diseases and health problems that do not require hospitalization.
The Swedish healthcare system is primarily funded through taxation. Both county councils and municipalities have the right to levy proportional income taxes on their respective populations. In addition to taxation revenue, financing of healthcare services is supplemented by state grants and user charges. The social insurance system, managed by the Swedish Social Insurance Agency, provides financial security in case of sickness and disability. No basic or essential healthcare or drug package is defined within Swedish healthcare.
Source: WHO
Strengthening health systems to improve health outcomes: WHO's framework for action: http://www.who.int/healthsystems/strategy/everybodys_business.pdf
The World Health Report 2010: http://whqlibdoc.who.int/whr/2010/9789241564021_eng.pdf